The Problem
EYLDI just wrapped up their extensive research on the lack of diversity in early years leadership and the barriers to joining the ascending leadership ladders — specifically for people with lived experiences reflective of educators, families, and children who know what it is like not to see themselves leading in spaces of power. The team needed a creative team to help them cohesively communicate, visually and linguistically, their research and message to the sector.
The Solution
The EYLDI team came to Yasmene and The Ringgold to help the team draft and edit the report. Yasmene had collaborated with Frank Liu, founder of Brand Justice, on projects in the past. She knew his creative eye and graphic design craft was just what this EYLDI project needed to go along with her words. Together this team gathered and produced a sharp whitepaper on the stark realities of leadership in the early childhood sector along with insights on how to create a different, much more inclusive learning and leadership environment. We aptly titled the report Diversify Early Childhood Leadership. It's time to Remove the Barriers Holding Us Back.
What the team said about our work together
"Yasmene's voice—both spoken and written—is clear, bold, and energizing. She helped to write our research report on leadership diversity in the early care and education sector, adding a critical lens to our messages about equity, sharpening our overall narrative, and emboldening our tone and call to action. Yasmene is the best kind of colleague— the one who pushes you to places you didn't think you could go, with high expectations for herself and the team, with her gentle, persistent nudges and thought-provoking questions, with clear and compelling rationale and approaches for being bold. She is true to herself and her gifts, and finds a way to tap into everyone else's talents through the process. I am deeply grateful for the opportunity to work with her and for the excellence of our final product."

Meredith Callanan

Founder

Early Years Leadership Diversity Initiative
---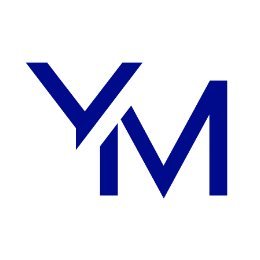 Collaborative Partners and Contributors

The Ringgold – Narrative Strategy, Narrative Outline and Layout, Writing, Editing

Brand Justice – Narrative Strategy, Graphic Design and Layout, Editing
Related Resources
Browse related case studies, resources, and press below.