The Problem
The IRC needed a pressure tested, reliable leader to create and implement, with an international cross-organizational team, a strategic communications campaign for the data capture, analysis, dissemination, and action planning for groundbreaking global diversity, equity, and inclusion survey.
The Solution
We jumped into action as soon as the call was put out to support the IRC. Our partners at Be Inspired brought Yasmene of The Ringgold in as Communications Lead and Senior Advisor to the IRC. Yasmene knew she needed a creative team who could deliver a custom animated explainer short video to accompany the written communications, in record turnaround time. She turned to Demo Duck. In 6 months time, the IRC launched communications and produced multimedia digital content announcing a first of its kind survey in the humanitarian aid sector, across 40+ countries in 16 time zones translated into 19 languages for 17,000+ staff living with varying degrees of security and risk concerns in dynamic settings. One that will indeed influence the sector for years to come. Staff involvement exceeded expectations, resulting in an impressive 75% staff participation rate and over 25,000 written comments submitted, voluntarily. Our team saw this effort through from beginning to end. 
What the team said about our work together
I had the good fortune to have worked very closely with Yasmene Mumby across an intense six-month period designing and delivering a complex global communication plan and execution to 17,000 global employees in 19 languages and 16 time zones. Yasmene's instant engagement, ability to ramp up quickly, learn and interpret our culture and drive us forward was one of the key success factors for us. Yasmene listens, teaches, and coaches. Her ability to be tactical and operational all while writing moving, thoughtful, and diversely sensitive messages for our global staff that captured the essence of IRC is remarkable. I cannot wait to have her back.

Brian Johnson

Chief Human Resources Officer

International Rescue Committee

I just want to thank you for the really great job you have done together. The care, sensitivity and commitment to the objectives of the project shine through and represent thoughtfulness and professionalism of the highest order. I do think this is an important milestone. I am very grateful for the example you have set. Many thanks.

David Miliband

Former UK Foreign Secretary & President and CEO

International Rescue Committee

Yasmene brought an incredible amount of excitement to the project. She gave us the insights and parameters we needed to hit the target while still providing us freedom to push the creative. There were some obstacles, but she guided us safely around them, and balanced all parties' interests. A great experience from beginning to end.

Cody Benefiel

Senior Producer

Demo Duck
---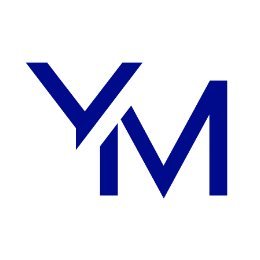 Collaborative Partners and Contributors

Creative Direction, Communications Lead, Equity, Diversity, Belonging, and Inclusion Advisory, Strategy, Writing, Editing, Team Coordination Equity, Diversity, Inclusion, and Belonging Advisory

Related Resources
Browse related case studies, press, and resources below.